kyun!
A downloadable game for Windows and Linux
Hi!
kyun! (pronounced as you like) is an osu!-like rhythm game (you can play with osu! beatmaps).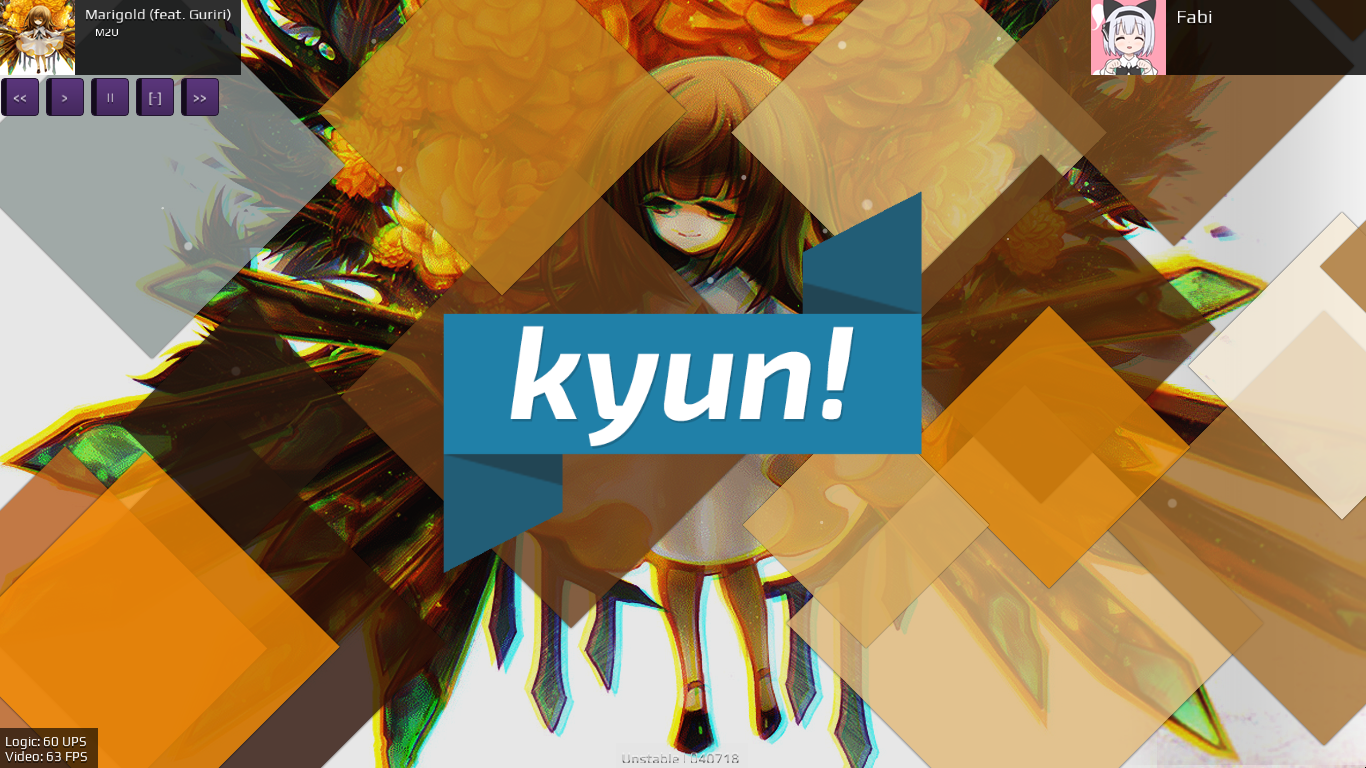 kyun! has 3 modes:
CatchIt (Catch the notes)
ubeat (hit at the notes with numeric keypad or touchscreen)
osu! (Yep, kyun-style osu [in development])
CatchIt mode: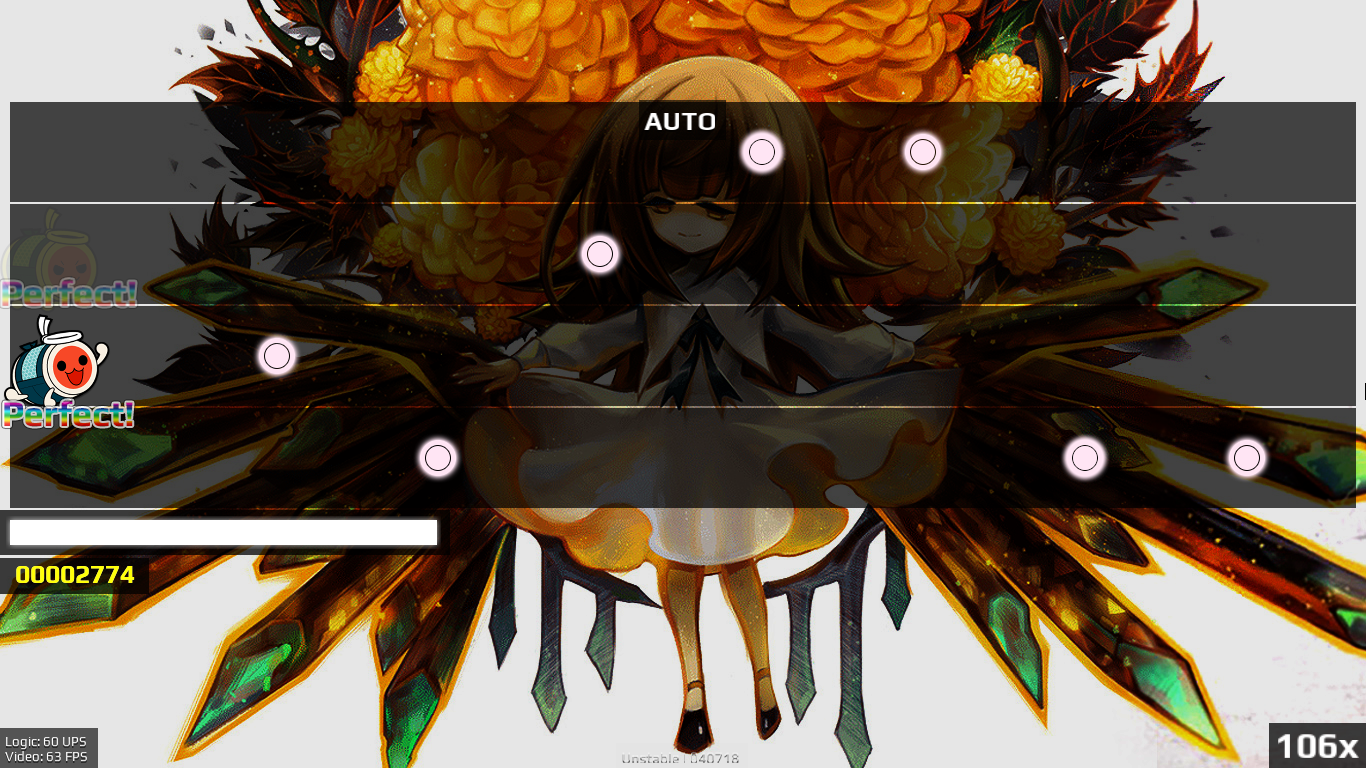 Catch all balls as posible, keys are: W, A,UP: Moves 1 row up
S, D, DOWN: Moves 1 row down
If SHIFT key is pressed, moves 2 rows instead 1
ubeat mode:
When the aproach hexagon closes around to a blue hexagon, press the number key correspondent to their position (ex: top-left corner, "7" key)
When a hexagon is red appears, press and hold while a cyan circle is filling.
Easy! (I guess)
osu! mode: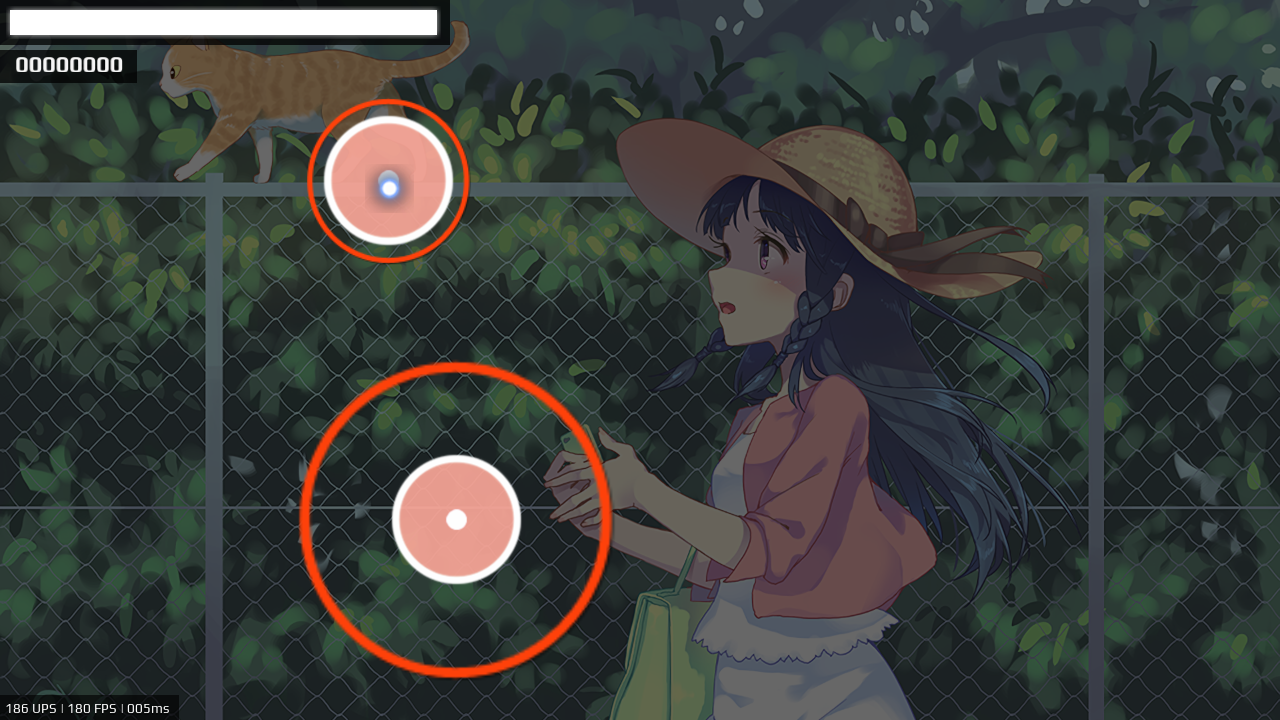 osu!-like mode, it's still in development:
Z, X: hit
Mods:
Double Time, Auto.

Well, I have only 2 beatmaps:
You can download beatmaps from bloodcat.com/osu/, and drop .osz into the game
In Config menu, you can add your osu! existing beatmaps folder, it will shares osu/songs folder with kyun!
About Engine

kyun! uses its own game-engine over XNA Framework 4
I think in the future, I'll make a open-source release

kyun! needs "Microsoft XNA Framework 4 Refresh Redistributable"
Download HERE
Download
Click download now to get access to the following files:
Launcher (it will download the game)