kyun!
osu! Mode and more improvements
---
Version 18091900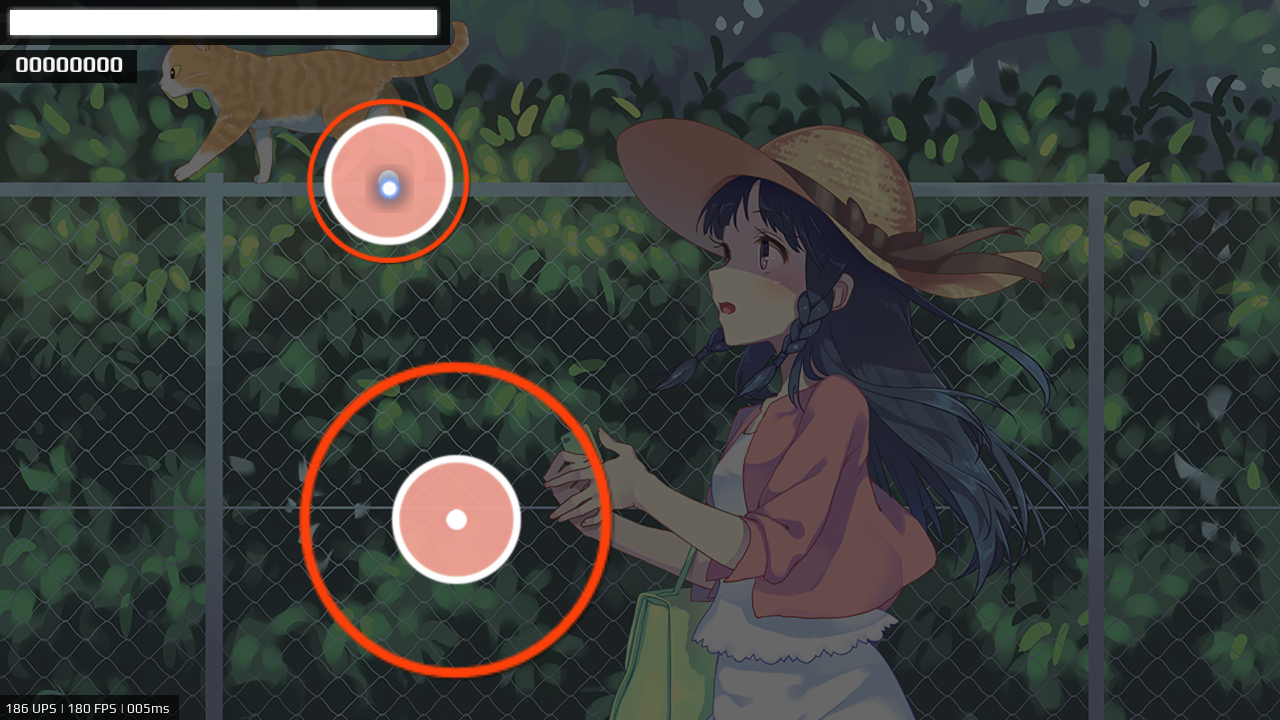 - More osu! mode improvements (isn't finished yet, but is playable)
- Catch mode now is main mode
- Shaders option
- Cursor
- Removed some naughty glitches
- "Minor changes"
Pending
- Beatmap downloader (It'll avaiable on next versions)
- Replay in osu! mode
- Make all beautiful
A letter from my code monkey (me)
Well, I try to code as fast as possible in my free time, but, I have an old laptop (Athlon II, P360), and debugging this game is a lot of pain.
Anyway, thank you for playing kyun! ❤
See ya!